Technology giants rush to market smart-city solutions
TUEsday - 26/09/2017 15:01
---
Technology firms, both domestic and foreign, are preparing to launch security solutions amid the 'smart city movement' initiated among provinces and cities.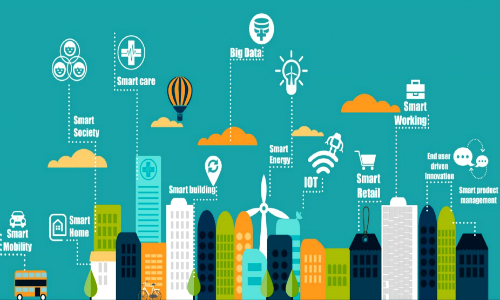 In 2011, Viettel set up a network security center in charge of protecting the group's IT and telecommunication networks in Vietnam and 10 markets overseas. Recently, the military group decided to expand the center to improve its income, with services to be provided to outside users.
According to Ngo Duy Hiep, a Viettel senior executive, the network security center has been expanded with 200 specialists to provide products and services to the market.
The center hopes to become the leading partner fir government agencies, the state and large conglomerates in Vietnam in the field of information safety.
He said that with the services of web protection, 24/7/365 monitoring, malware scanning and removal, policy consultancy and training, the clients of the group 'will be fully confident to cope with the challenges at present and in the future'.
Viettel decided to make hefty investments to develop security solutions: smart city is now a hot topic for leaders of provinces and cities. Not only HCMC, Hanoi and Da Nang, but Da Lat, Quang Ninh, Vung Tau and Phu Quoc also want to build up smart cities.
Hoang Quoc Truong, deputy director of VNPT HCMC Branch, revealed that his company has joined the project on building HCMC into a smart urban area in 2017-2020.
Phan Thanh Son, technology director of FPT Information System, said the company has prepared solutions for smart cities and security solutions.
Foreign technology giants are also eyeing the Vietnamese market. Microsoft has introduced a solution on technology safety and national security being used in some cities including New York, Barcelona and New Delhi.
Pham Tran Anh from Microsoft Vietnam said the solution allows local authorities to monitor, anticipate and control IT crime which is getting increasingly sophisticated.
The service provider said that the solution would be easily integrated into existing systems in localities, which saves money for investment.
IBM and Cisco have also announced they have solutions suitable to the Vietnamese market.
Ngo Vi Dong from VNISA said that leasing security solutions or the investments under the Public Private Partnership mode are a reasonable choice for provinces and cities that want to develop smart cities in the context of limited budgets.
Nguyen Huy Dung from MIC said the ministry is going to release a set of standards on information safety which will help facilitate the operation of smart cities. The standards are built based on the National Institute of Standards and Technology's (NIST) ISO 27000 and SP 800 standards.
---
Newer articles
Older articles
Statistics
Today 209
This month 2,475
Total 861,213